Clos d'Alari boasts 7 hectares of vines planted at an altitude of 300 m, most of which are trellised on clay-limestone terroir:
5 hectares AOC, 2 hectares vin de pays.
In recent years, the estate has firmly focused on producing wines with no chemical inputs and as little intervention as possible in the winemaking cellar.
Vineyard work in organic farming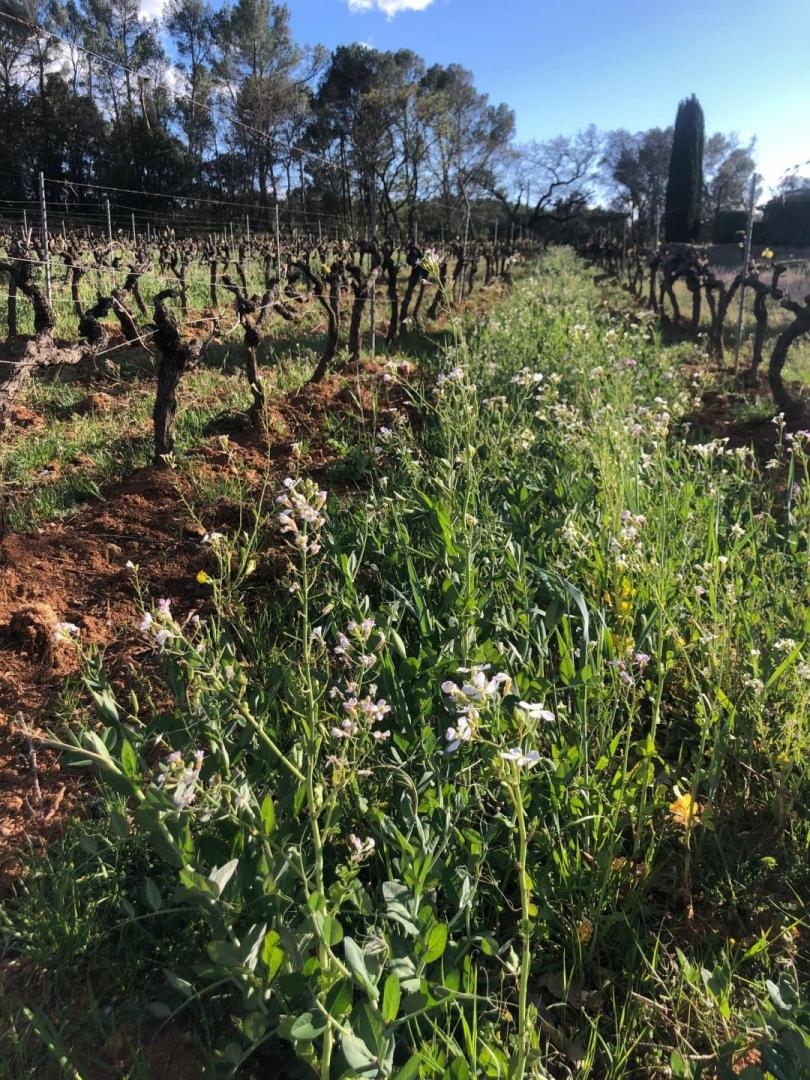 ECOCERT-certified organic farming: no herbicides, no pesticides.
Use of green manures and organic amendments
Ridging of vines and working under the rows
Green harvesting for specific grape varieties, small yields
Mainly manual harvesting
Working in the cellar with natural winemaking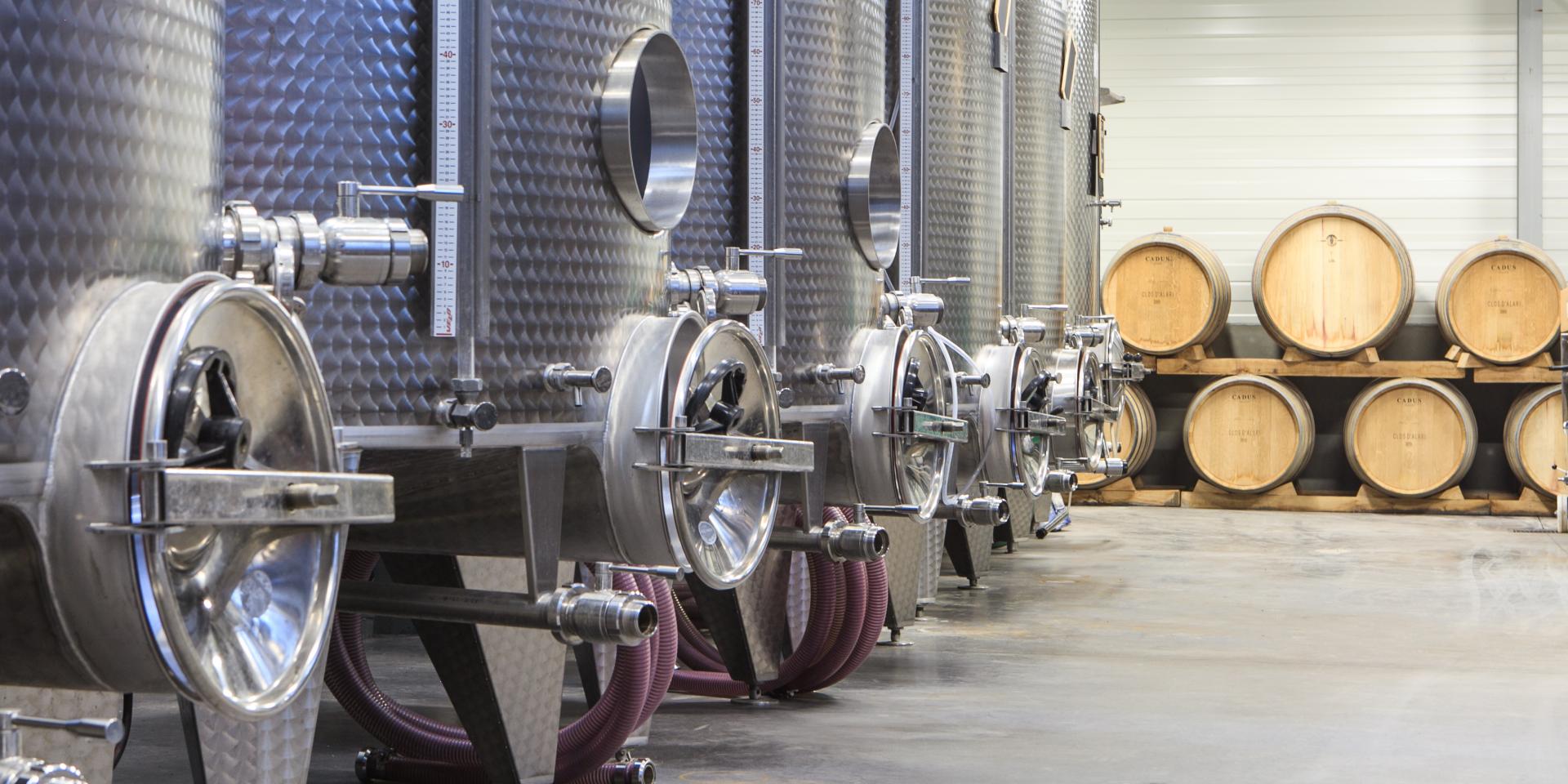 Vinification techniques use modern equipment, and the cellar is generously dimensioned to ensure the best possible working conditions and strict hygiene rules, which are essential when vinification does not use sulphur.
Stainless steel vats, pneumatic press, de-stemmer.
1 barrel cellar for maturing certain cuvées.
Rosés:
Destemming, gentle pneumatic pressing. Must settling, temperature-controlled fermentation with indigenous yeasts. Finally, the wine is racked, cooled and aged in stainless steel tanks.
The blending of various fermented juices, according to the proportion defined for each grape variety. Free-run juice mainly for Grand Clos rosé in the Côtes de Provence appellation.
No fining and minimum sulphur at bottling.
White wines:
100% Rolle. Indigenous yeasts and minimum sulphur at bottling.
Matured in stainless steel tanks for Rolle, sometimes followed by maturation in acacia barrels when producing a gourmet cuvée.
Red wines:
Destemming, alcoholic fermentation in temperature-controlled vats.
Infusion or carbonic maceration for light wines.
After alcoholic fermentation, the wine is barrel-aged for 14 months for cuvées de garde.
We do not filter our reds. Native yeasts and no sulphur.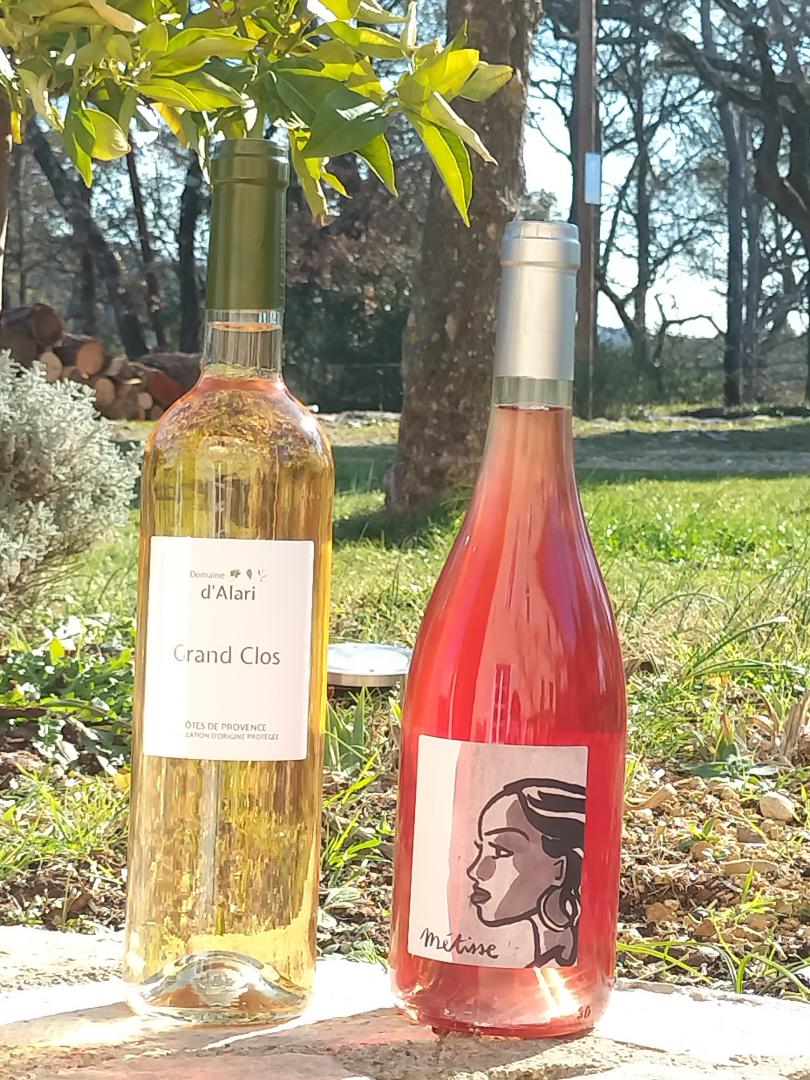 The range on offer can vary depending on the year, weather conditions and the mood of the moment.
In the future, we plan to make orange wine (white maceration) and natural sparkling wine.
In 2022, our first year with natural wine, we produced a blend of white and red wine called Métisse.